New Fujitsu scanners in the product portfolio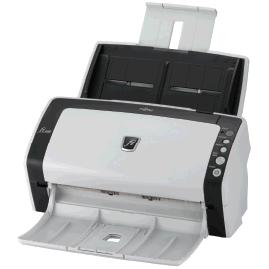 Pfaffhausen, Switzerland, 8th August 2008: We are pleased to be able to offer you the latest Fujitsu devices alongside the ArchivistaBox. This means that, for example, the ArchivistaBox together with the Fujitsu 6×40 series will allow you to scan 60 or more images every minute.
We would also like to take this chance to acquaint you with our position with respect to AVision. As before, we think AVision devices are good. It is just that in 2008 we prefer to recommend document scanners containing a double feed control in the hardware. And then if the device can also provide even more compressed JPEG images then all the better.
Fujitsu scanners with JPEG compression and double feed control
Both these aspects remain unfortunately unfulfilled with AVision devices, but are available with almost all Fujitsu scanners. We will therefore usually recommend the Fujitsu devices in future.
And another thing – if you compare the prices in our Web Shop with the "spot prices", then perhaps you will find a somewhat more favourably priced scanner somewhere else. However, we comprehensively test every single device in house, and we take care to ensure when selecting scanners that they are 100% compliant with the ArchivistaBox. And, we support the drivers (as part of a maintenance contract) years later, when you in other places will have considerable trouble finding driver support.
Savings tip for digital copiers
We gladly recommend digital copiers with FTP scanners. Usually you already have a maintenance contract for these devices and the scanning costs nothing more than printing/copying.