Virtualization

without

installation
Try it out for yourself. Get the ArchivistaVM Mini CD and use it to create a bootable CD or USB stick. Then you can drive up in in an extremely short time. An installation is not necessary.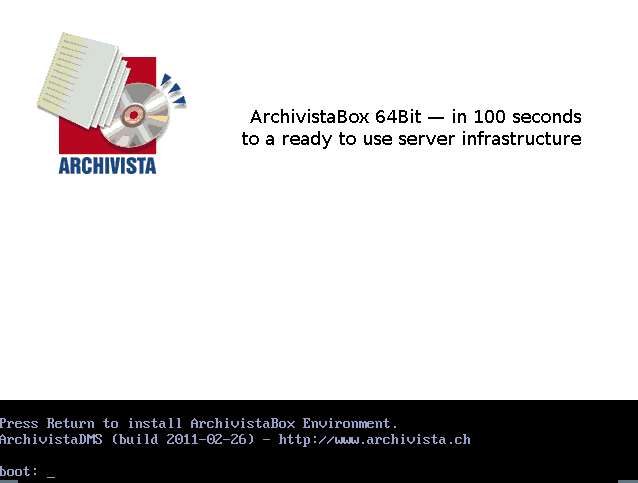 First, a welcome screen is displayed. After 10 seconds, the process continues. If a single ArchivistaVM server is used, it will be available productive after about 20 to 30 seconds. On a cluster, it should be 1 to 2 minutes before you can work with ArchivistaVM.
Read on to find out how to set up a virtual instance.